Are you interested in hosting a house concert? Yes? Well, they are the BEST and here's why!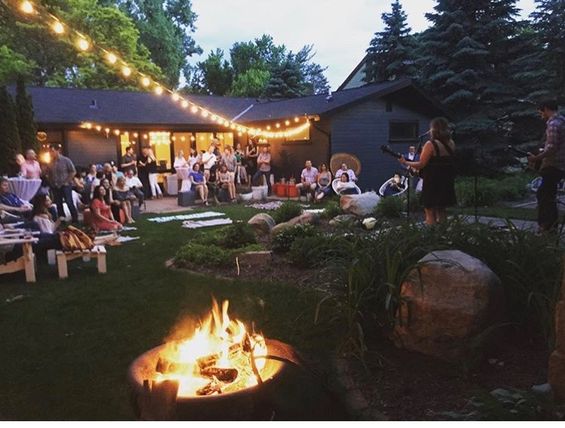 By hosting a house concert, you get to invite your friends, family, and neighbors to your home by a cozy fireplace or outside in the back yard. I will bring my sound system, guitar and keyboard. You can do a low-key pot luck and BYOB or you can be super fancy and have signature cocktails! It really is up to you!
After guests arrive, usually there is some mingling and then they find a spot to settle in for the show. I think what is special about house concerts is that we put down our phones and really tune into each other. I've played enough loud clubs and chatty bars in my career so I decided for my new album, I'm really looking for people who want to listen to music, to be moved by lyrics and to enjoy a few  laughs together. 
Hosts generally ask attendees to make a suggested donation of anywhere between $10-20 for the performance and ideally, the audience would be around 20-50. 
If this sounds like something that interests you, please email me at vicky@vickyemerson.com and we can chat further!